Copyright 2008-2018 The Sanctuary Wellness Center: Events. All Rights Reserved.

Sanctuary Wellness Center & Yoga Studio:  505 W 1st Street, Tustin, CA 92780    714.617.4593.  
[email protected]
Interested? Please Register Here: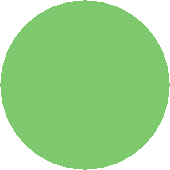 $15 ONLINE, $20 AT THE DOOR

The spring season marks the beginning of allergy season with new pollen in the air, colds and lots of mucus as the warmer temperature melts the accumulated KAPHA.   For many this means headache, sneezing, stuffy nose, scratchy throat and fatigue often abated only temporarily by powerful antihistamines and decongestants that often have side effects more uncomfortable than the original symptoms. Whether you have seasonal or constant allergy to airborne irritants or foods, chemicals, plants, animals, you will want to come to this seminar to learn how to deal with the symptoms but most important get to the root cause. 

You will learn:

 - Natural ways to boost the immune system, using food as medicine, herbs, and teas

 - Lifestyle practices that will reduce your allergies.

 - Home remedies for the symptoms of scratchy throat, congestion, watery eyes, runny nose,colds, coughs.

 - Ayurvedic body therapies to detox 

 - Yoga and pranayam and other daily ancient practices to keep all the channels in the body clear and every system in the body working harmoniously to create a robust immunity

This is a 2 hour seminar Register online to save $5