Dear Friend,
Namaste from the Sanctuary family!
Thank you for showing up for our events in February!  We kick of March with a number of events featuring Psychic Healing and Intuition.  We are also offering our first complete REIKI CERTIFICATION COURSE that will have 4 modules or degrees from basics to Reiki Master training.  Click on he flyers below and stop by to the Sanctuary to talk us us to find out more about these events and programs that we offer at the Sanctuary.
Interested in Ayurveda?  Do come by and meet with our Ayurveda Practitioners if you have a health concern or if you are interested in learning about this ancient form of healing and do check out the events page of our website for the Ayurveda Apprenticeship program.
As you may be aware, we do also offer Reiki and Massages - do look us up on Yelp and please if you are happy with our center and services, like us on facebook so you can help spread the word around.

Bless,
From Your Sanctuary
Truly Living Sessions
WITH: Lisa Rose
WHEN: Saturday  March 8 from 1:30 - 3:00 p.m
COST: $20
Truly Living Sessions are 90 minute sparklers that will recharge your energy, realign your life with your soul's purpose, and raise your vibration. Each session will be different, and include guided meditation, bursts of dancing, group work, and lessons on how to tap into your essence so you are Truly Living.
Click on Flyer for more information or click here to register.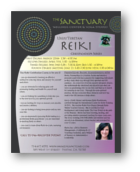 Reiki Certification Series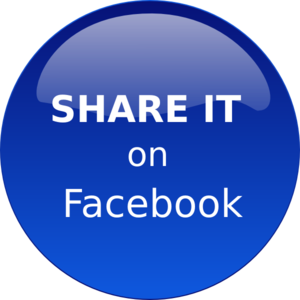 WITH: Becky Summerhays MSA
First Degree: March 22nd 1:30 ~ 6:30 pm
Second Degree: April 5th, 1:30 ~ 6:30pm
Third Degree: May 2nd 5:30 ~ 7:30 & May 3rd 1:30 ~ 6:30pm
Fourth Degree (Master): June 13, 5:30~7:30 June 14th: 1:30~6:30pm
Come join us for a Reiki Certification Series that has 4 levels.  This course is for you if:
 

You are interested in learning an effective method for relieving stress and anxiety for yourself and others.
You are interested in reducing pain, and promoting healing and health for yourself and others.
You are looking for something to help take you to the next level in your spiritual growth.
You are looking for ways to increase your psychic and intuitive abilities.
You are looking to bring more peace and joy into your life.
You are interested in pursuing Reiki healing as a professional Reiki practitioner. you are interested in teaching Reiki to others.
You want to learn about Reiki in a safe, nurturing environment.
Click on Flyer for more information or click here to register.
Soul Collage
WITH: With Karen Lawson
WHEN: March 30th, April 6th and April 13th, 2 to 4PM (3 Workshops In Series)
COST: $63 for all 3 workshops (No artistic ability needed)
Imagery and intuition become symbolic language as you enjoy the basics of creating a unique collection of cards that allow access to inner wisdom. Discover your true voice for healing and balance.
Click on Flyer for more information or click here to register.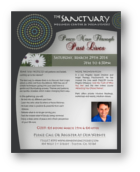 Peace Now Through Past Lives
WITH: Mark Mezadourian
WHEN: Saturday, March 29th from 3pm to 4:30pm
COST: $25 before March 15th, $30 after.

Have you noticed old patterns and beliefs coming up to be cleared? The best way to release them is to discover their origin, which is often not from this lifetime. With the use of simple techniques, going into your past lives is a gentle and illuminating process.


Themes and patterns are quickly  revealed, which makes changing them easy.

In this gathering, you will:
   

Be led into six different past lives.

   

Learn the who, what & where of those lifetimes.

   

Activate what is positive & powerful from each lifetime.

   

Release what is no longer serving you.

   

Feel the instant relief of blocks being removed.

   

Enjoy a deep sense of peace and a fresh perspective of your life now.
Click on Flyer for more information or click here to register.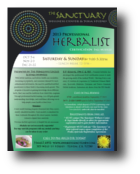 Professional Herbalist Certification
WITH: The Herbalist College
WHEN: Click on Flyer For More Information

With herbal medicine and holistic health care modalities increasing in popularity, and consumer demand for more authenticated information, the need for qualified/certified practitioners in these fields is becoming much greater. This program is focused on gaining knowledge about different herbs, their uses and the traditions from which they originate. Through professional herbal training, you will gain greater understanding, knowledge, and confidence allowing you to help people create health in their lives.
A nine month training program structured into three conveniently scheduled modules. Each module is scheduled for three weekends throughout the school quarter. Includes extensive digital class materials.
Previous Herbal Experience Helpful but not necessary. Please click here to register.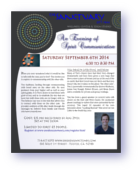 An Evening Of Spirit Communication
WITH: Medium Tim Braun
WHEN: Saturday June 21st 2014, 7 to 9PM
COST: $35 pre-registered by May 21st. $45 at the door
Have you ever wondered what it would be like to talk with the ones you've lost? Tim invites you to explore in communicating with the other side. Tim facilitates healing through communicating with loved ones on the other side. He uses guidance from your higher self as well as your spirit guides. It is Tim's desire to heal those with grief of loss and to re-establish the ties that we have lost with those who are no longer with us. Tim believes our love is the link that allows him to connect with those on the other side. He provides evidence of life after death through the messages he delivers from family and friends who have crossed over.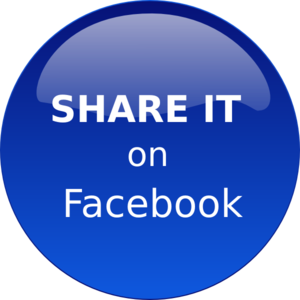 Tim is personally recommended by known Mediums, James Van Praagh, Robert Brown, and Brian Hurst and is available for private and group readings.Tim has been a guest speaker on several radio talk shows on the East and West Coasts. He conducted phone readings to callers that were astounded by his accuracy. Tim taped 15 episodes of his own television show, "Looking Beyond," that aired on Cox Cable in the South Bay area.
Limited to first 45 people. Please click here to register.
OUR YOGA SCHEDULE
(Please Check Our Website For Latest Class Schedules Before Coming In)
| | |
| --- | --- |
| MONDAYS | |
|  8:30AM | Strength & Surrender (Donation) |
| 10:30AM | Peace Yoga (Donation) |
|  6:00PM | Power Flow Yoga |
|  7:30PM | Vin & Yin Yoga |
| | |
| TUESDAYS | |
|   8:00AM | Pranayama |
| 10:30AM | Yoga Flow In Japanese |
| 12:15PM | Slow Flow Yoga (Donation) |
|   5:30PM | Meditative Ylow Yoga |
|   7:30PM | Hatha Yoga |
| | |
| WEDNESDAYS | |
|   8:30AM | Strength & Surrender (Donation) |
| 10:30AM | Vinyasa Flow |
|   6:00PM | Meditative Flow |
|   7:30PM | Heat Flow |
| | |
| THURSDAYS | |
| 10:30AM | Gentle Yoga |
|  5:30PM | Restorative Yoga |
|  7:00PM | Building A Yoga Practice |
| | |
| FRIDAYS | |
|  8:30AM | Strength & Surrender (Donation) |
|  5:30PM | Yin-Reiki Yoga |
|  6:30PM | Relaxation Yoga |
|  7:30PM | Vin & Yin Yoga |
| | |
| SATURDAYS | |
|  8:15AM | Beginners QiGong |
|  9:30AM | Yoga 101 |
| 10:45AM | Vinyasa Flow |
| 12:15PM | Yoga Reiki |
| | |
| SUNDAYS | |
| 10:45AM | Level I, II Yoga |
|  4:00PM | Bliss Flow Yoga |
About The Sanctuary
The Sanctuary is a complete Holistic Wellness center and Yoga studio located in Old Town Tustin. We are dedicated to healing the Body, Mind, Spirit and addressing the root cause of any disharmony at all of these levels. In our Spa, we offer a variety of massage, facials and therapeutic body treatments. In our Ayurveda clinic, we offer complete Pancha Karma treatments, health consultations and seminars to bring you the wisdom and tools of Ayurvedic medicine.  With our energy and intuitive healing services, we offer Reiki, Psychic, Intuitive sessions, classes and workshops which encourage and support those wishing to explore their higher consciousness and their own spiritual essence.
We also have an Acupuncture clinic on Saturday mornings and Psychotherapy as well as support groups and workshops on topics related to health. The Sanctuary is inspired by Zen and Vedic tradition in a calming and sacred atmosphere. So come settle down in our quiet room with a cup of herbal tea after a massage or other healing session and take some time to nurture yourself.
Sanctuary Wellness Center &  Yoga Studio
505 W. 1st Street, Tustin, CA 92780
For Info, please call 714-617-4593 or email:  [email protected]